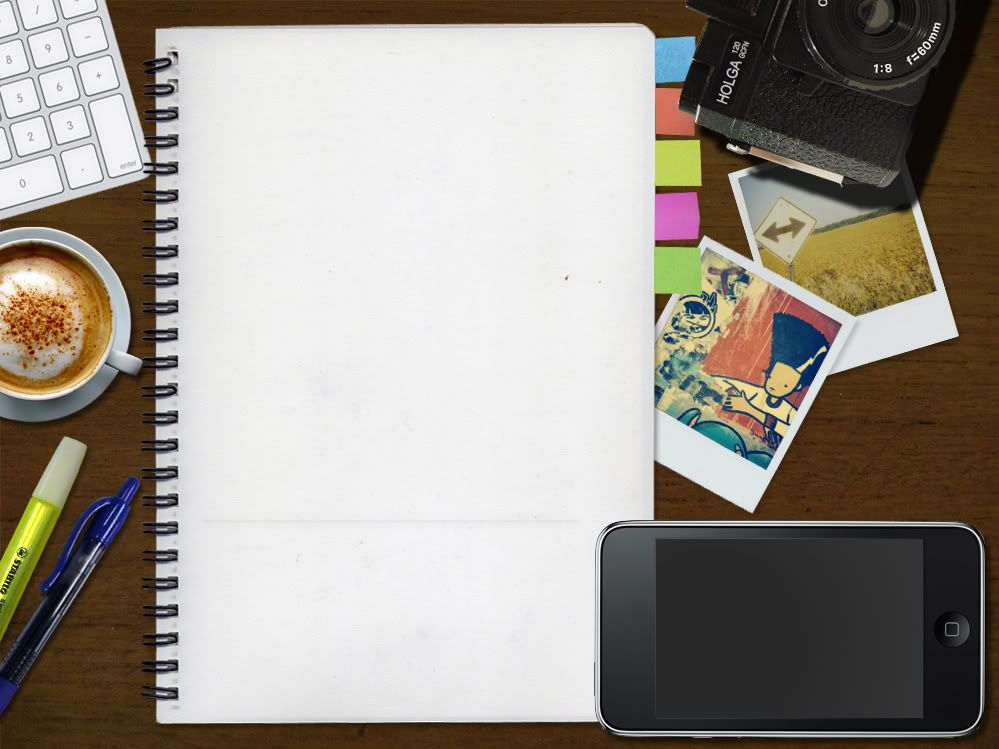 Your description here, try to keep it a certain length at least so that it fills up the box. One-liners won't look very pretty in an empty box. Your description here, try to keep it a certain length at least so that it fills up the box. One-liners won't look very pretty in an empty box. Your description here, try to keep it a certain length at least so that it fills up the box. One-liners won't look very pretty in an empty box. :)

Saturday, January 2, 2010
Just as I have promised, dear followers, I am keeping this blog alive!
I find it saddening how I've had to lower my standards just to keep this blog going on. I mean, in my normal sense, I would be making this as in depth and lengthy as I possibly could, without the intention of sounding too much or exaggerating things to a different level. I just wanted to give every side of every story, and each thought that goes through my head as I face each situation, like how I panicked and what I envisioned and what I went through and how I had wanted to go through that situation. Now, I just type for the sake of typing. It's pitiful. I'm pitiful. Even Barney Stinson wouldn't bother to go... wait for it... wait for it.... LEGENDARY! on me.
Aside from my rant of just how pitiful I see myself, before I go on recounting the events of my past year and realizing just how the pros and cons of 2009 weigh against each other, I need to get this out of my system. I used to find it exciting and amazing, now it's just been bothering me for hours now.
1:00 AM of this said day. I received a message about someone being sad of their DLSU exam results. Of course, being who I am and how absentminded I can be about these things, I completely forgot that the results of the DLSU exam would be released on the first week of January of this fine, new year. I was just cruising away, minding my own business and trying to come up with a sure-fire way to cram all my homeworks in one day, when I received that message. I couldn't just ignore the nagging feeling inside me that I wanted... no, NEEDED to see my own results. It was like triggering the craziness inside Adolf Hitler to go ahead and start butchering people without a care whatsoever for their rights. And that, ladies and gentlemen, was how the Holocaust started.
Where was I? OH YEAH. IN FRONT OF THE COMPUTER LIKE A LITTLE DWEEB.
Back to my confusing little story. Because I never managed to memorize the url of DLSU even though I spent hours surfing through their prospectus for their offered courses, I had to google the site and spent at least 10 minutes trying to find the right link.
Let me tell you, if they had just posted that the EXAM RESULTS WERE OUT in nice, bold, huge, capital letters in their homepage, it would have been easier for the thousands of teenagers who took their entrance exams to look for their results. AM I RIGHT OR AM I RIGHT?! (If you work for DLSU and you read this, please don't sue me. I'm too young to die)
After I managed to find the site, it took me another ten minutes to compose and ready myself for whatever results I would see. Which were none, because I lost the exam permit.
LOL. No, it is not, my subconsciousness reminds me.
Because after panicking for a few moments, I remembered that I gave the paper to my dear mother! YAY! So I went to their room and asked, with a blank yet obviously worried face, I told them that I could already see the results, I just needed the paper. Here is the conversation that followed:
ME:
Alam niyo ba... -long, pregnant, the dinosaurs were made, lived and went extinct pause- pwede ko nang makita yung results ng LaSalle sa internet? *(Did you know that I can already look for the results of my LaSalle entrance exam on the internet?)
MOM:
O? Talaga? (Oh? Really?)
ME:
Oo! Kailangan ko nalang yung exam permit kasi nandun yung reference number ko. Yung binigay ko sayo pagkatapos nung exam. (Yes! I just need the exam permit because the reference number was written there,the one I gave you after the exam.)
DAD:
Nako. Wala na yan. Yan pa. (Oh no. It's definitely gone.)
MOM:
Kailangan mo bang tignan? Eh diba alam na naman natin ano yung resulta? (Do you still need to look at it? Don't we already know the results?)
- It was at this point that I realized just how my parents had completely given up hope of me getting into DLSU and that they just had me take the exam for the sake of taking it but had never believed that I would get in. Saddening really, and they call themselves parents.
-while my mom rummages through her mound of crap, looking for where the hell she placed the permit-
DAD:
Ako lang ba sa pamilya na to ang may kakayahang makapasok sa DLSU? (Am I only one in this family who could get into DLSU?)
At this point, my mom finds the permit and hands it over to me, and I stick my tongue out at my dad.
ME:
Mababa pa kasi yung standards nung panahon mo tsaka wala pang masyadong ineexam! -escapes room before she is given a good telling to-
I then, with sweaty hands and shaky fingers, while on her side of the room, my sister is laughing out loud to some video she is watching on the internet and completely oblivious to the argument I have having to myself inside (see just how much I deviate from a story? but it's good, isn't it? admit it! BWAHAHAHA), type in the necessary stuff to get my results and then...
... I watch a bit more of an episode of the fourth season of That 70's Show that I was watching before all this happened. It was taking long for the page to load!
... And then there this was!
I felt like crying and screaming and pushing and hurting and cheering all at once. Really. Seriously. It was that confusing. With a smirk on my face, wearing my extra huge old LSGH Salamanders t-shirt with a very odd drawing of salamanders diving into a pool and my pale blue jogging pants with the word VOLLEYBALL written on the left pant and A&F on the right one, I ran out of the room and burst into my parents' door! And this was the conversation that followed:
ME:
HAHAHAHAHAHAHAHAHAHAHAHAHAHAHAHAHAHAHA! (I would type this longer but you'd just get bored. Just know that this went on for about a minute) PASADO AKO! HAHAHAHAHAHAHAHAHAHA! (Almost a minute again) ACCEPTED DAW! kaso computer science! pero PUMASA AKO! HAHAHAHAHAHAHA!
I then go on to flash my finger and my thumb in the shape of an L on my forehead to my dad, who thought that he was the only one in this family that would get accepted to DLSU and my mom, who didn't really believe I'd get in.
And now I realize the full extent of what happened.
Computer Science is definitely not my choice at all. If it were up to me, I would never ever choose anything that had Science in it (excluding the Bachelor of Science shenanigan) and just combining it with the confusion of Computer would be doubling the fact that it shall be difficult. All I ever wanted to take up in college is Literature or Journalism (but now that several journalists got massacred and the Philippines has been named as one of the top most dangerous countries for journalists, I hardly doubt that I'll be allowed to take that too), but Literature has always been a second choice in the universities I applied to. The choice that my dad had for me (my mom didn't really mind) always came first and now look.
My dad is dedicated to DLSU since that's where he went. He chose Computer Science for me. The way that's going, he'll definitely be pushing me to take that course at DLSU and I definitely cannot. Computer Science would pose to be too difficult for me and knowing that I just love to take up Literature at DLSU would be painful, knowing just how near I was to getting that dream course at the dream school to take it and I didn't make it. Get what I'm saying here? I'm stuck.
LITERATURE! WHY ARE YOU SO DAMN ELUSIVE?!
So that's my problem. Hopefully I'll get into the other universities I applied for, especially UST where I signed up for Literature as well. I hugely wish that I got into the Literature Course in DLSU, but I know I can't change anything now. I always thought I had the possibility, with the lengths I have gone to repeatedly prove that I am capable of writing and writing damn well, but now... I don't know.
Still, I am grateful that I got into DLSU. Now I have a fall back school! YAY! xDD
On another note, this is the first miracle of the year for me. A sign of better things to come.
1/02/2010 03:41:00 AM